Precision:
High Precision
Certification:
GS, CE, ISO 9001
Punching Machine:
Press Machine
Clutch Type:
Oil Bath Wet Type Pneumatic Clutch
Overload Protected System:
Hydraulic Pump
Lubircation System:
Auto Grease Center Lubrication
Delivery Time:
30 Days After Order
Max.Die Height:
400-650mm
Die Height Adjustment:
90-120mm
Transport Package:
Steel Box
CE Approved Stamping Machine for Tin Can Making Machine
H frame double crank power press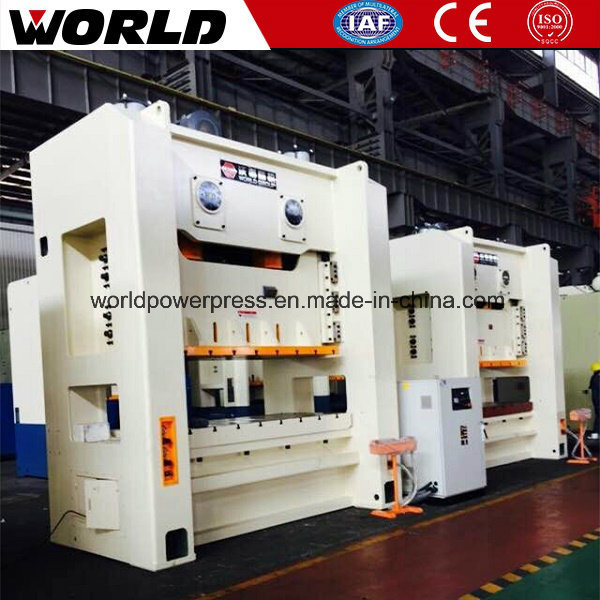 Features:
1. Steel welded body, heat treatment;
2. Wet clutch, hydraulic overload protector;
3. Double crankshaft,
4. Quadranglar eight surfaces guideway;
5. Auto lubrication, electric die adjustment;
6. PLC control.
Details
1) Wet type pneumatic clutch and brake, lower noise and longer service  life. High quality seals ensure to prohibit the oil leak problem.
2) Double crankshafts pitmen totally eliminating side forces by reverse rotation. Welded steel plate framework with high intensity of machine body.
3) Eight side lengthened guide with high precision. Hydraulic overload protection system.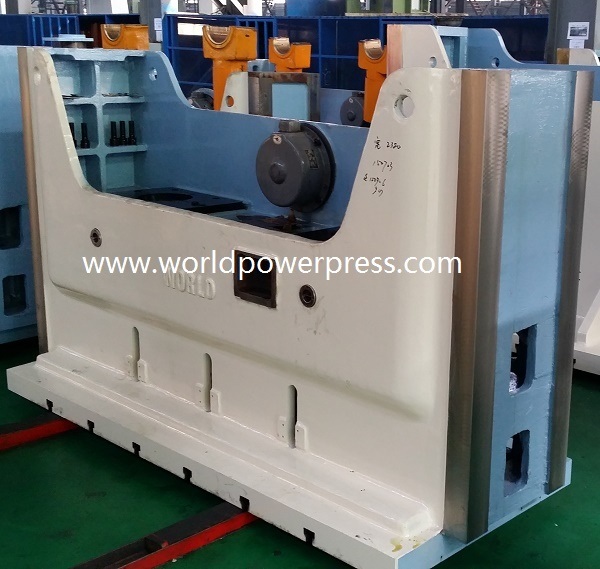 Specifications:
 

ITEM
UNIT
JW36-110
JW36-160
JW36-200
JW36-250
JW36-315
JW36-400
JW36-500
Nominal Capacity
KN
1100
1600
2000
2500
3150
4000
5000
Slide Stroke
mm
180
200
250
280
300
300
350
Slide Strokes
Fixed
Times/min
65
55
45
35
35
25
20
Variable
Times/min
35-65
30-55
25-45
25-35
25-35
20-25
15-20
Max.Die Height
mm
400
450
500
550
550
600
650
Die Height Adjustment
mm
90
100
110
120
120
120
120
Slide Hole Size
Forward-Rear
mm
700
780
860
940
1020
1120
1380
Height
mm
350
400
450
460
460
550
600
Distance Between Uprights
mm
1770
1970
2370
2470
2570
2670
3150
Bolster Size
Forward-Rear
mm
680
760
840
920
1000
1100
1200
Left-Right
mm
1700
1900
2300
2400
2500
2600
3000
Thickness
mm
155
165
170
180
190
200
210
Slide Bottom Size
Forward-Rear
mm
580
660
740
820
900
1000
1000
Left-Right
mm
1400
1600
2000
2100
2200
2400
2700
Bolster Surface Height
mm
900
900
1000
1100
1100
1100
1100
Overall Dimensions
Forward-Rear
mm
2050
2380
2630
2920
3100
3250
3400
Left-Right
mm
2670
2890
3310
3430
3550
3670
4500
Height
mm
3100
3340
3730
4110
4220
4300
4690
Motor Power
KW
11
18.5
22
30
37
45
55
Weight(approximate)
kg
19000
25000
33000
41000
45000
50000
63000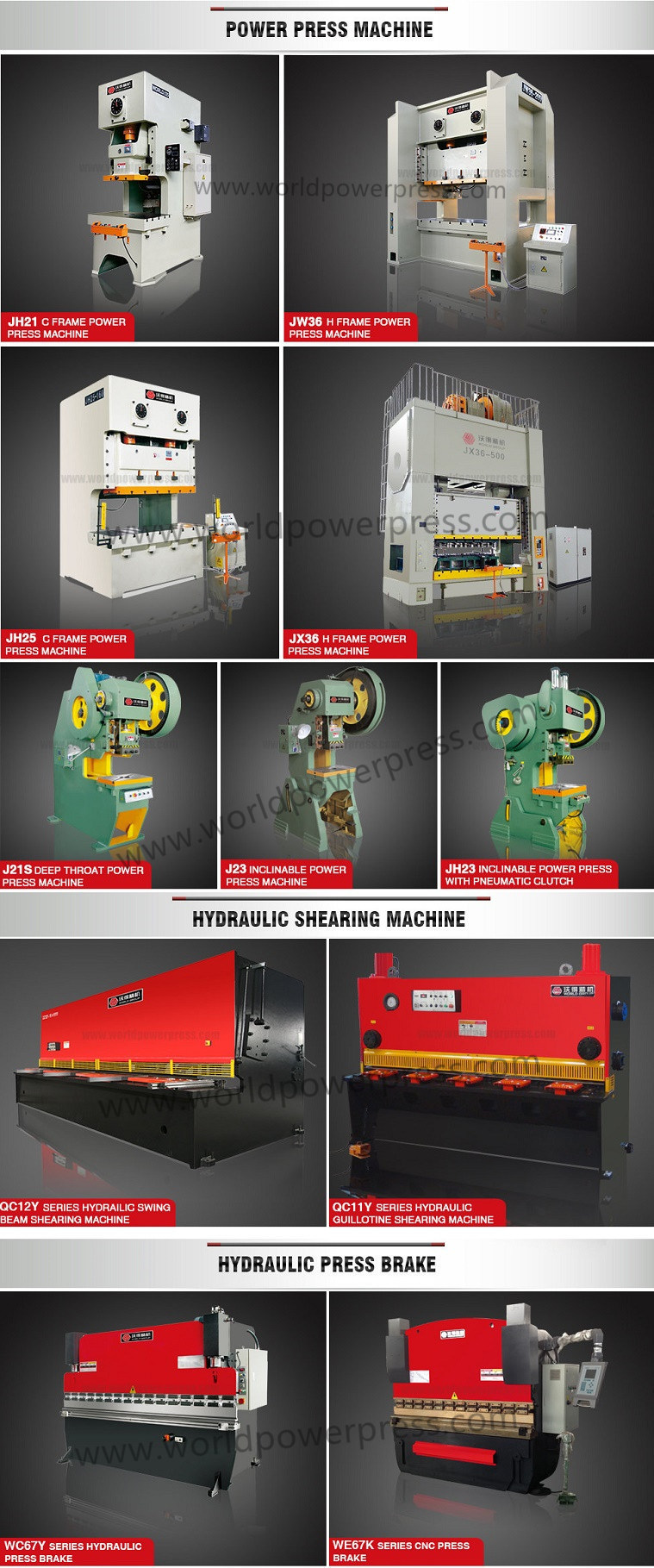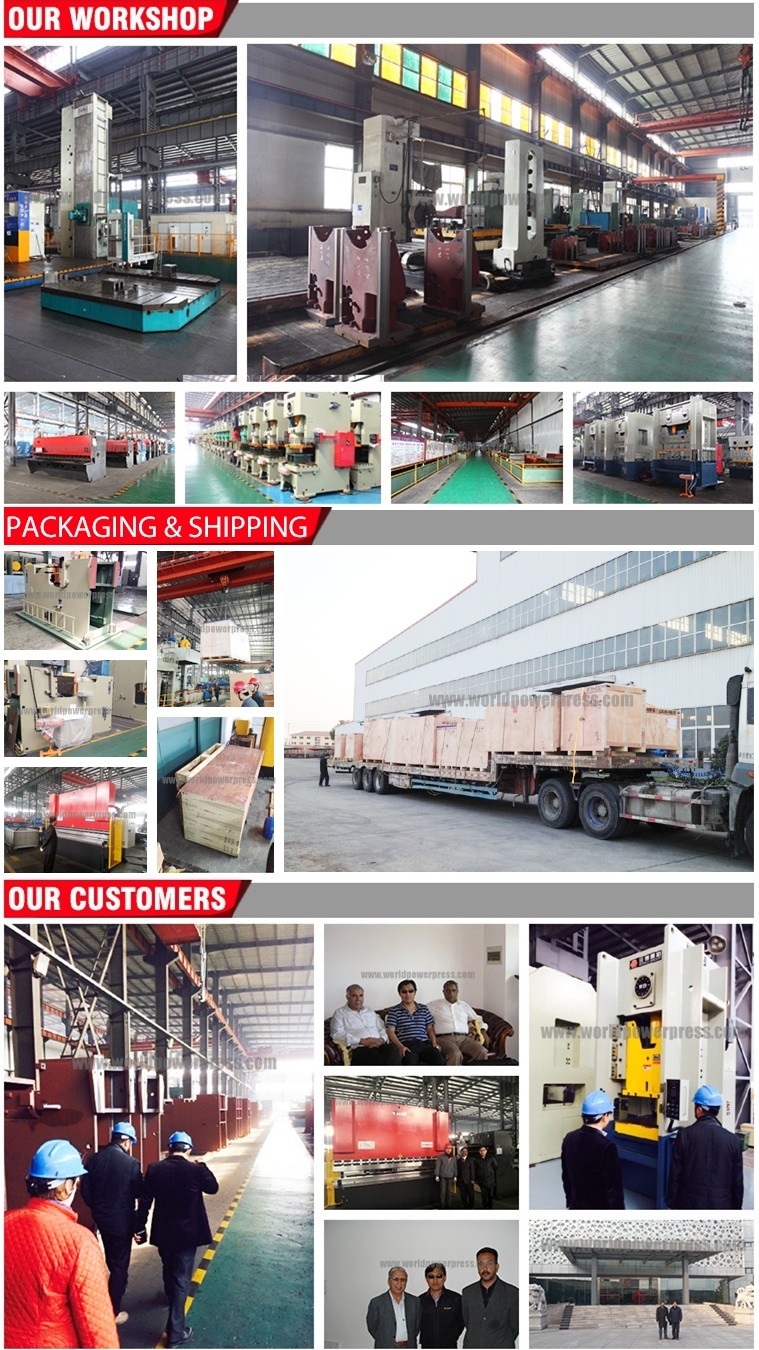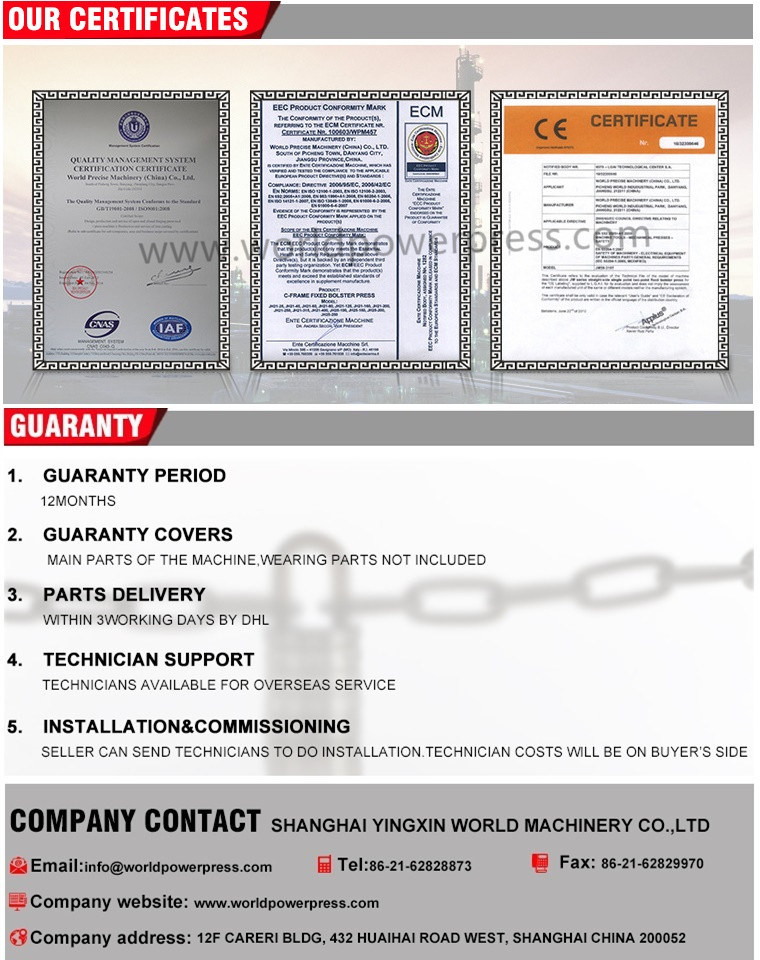 Wing Nuts And Bolts,Wing Nut Screw,Butterfly Nuts And Bolts,Wing Tek Screws
Kunshan Zhonggu Precision Hardware Co., Ltd. , https://www.zgfastener.com