All predictions are always accurate and inaccurate. If you look at the predictions of the 1950s, most of them are miscalculated. Otherwise, we will open a flying car today. The Peak magazine is not willing to be blindly optimistic. It looks at the lab to find the most promising new technology, and then makes a guess to see what technologies will become popular in the automotive industry in the next 10 years. Here are the top five technologies selected by The Peak:
headlight
Taking into account bad weather and seasonal factors, cars spend an average of one quarter in the dark. Why does automakers ignore headlight technology and upgrade light bulbs about every 10 years? Now we have finally heard the good news: manufacturers have begun to pay attention to headlights.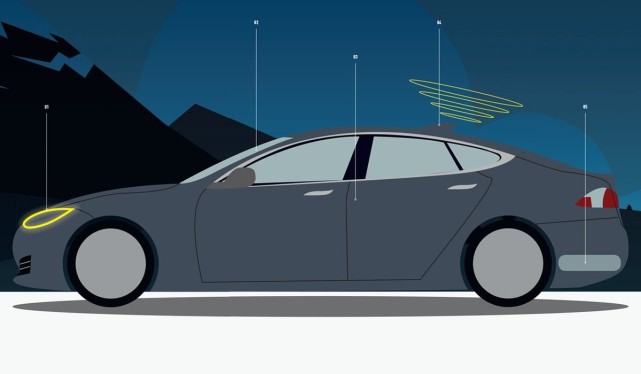 Audi and BMW have installed ultra-light bulbs, which are illuminated with reflected light and the light comes from the headlight's laser. There are also LED headlights, which consist of many light sources. The driver can close some of them without disturbing other drivers.
According to forecast, the future car will install a new lighting system, this technology is not there before, for example, the car may have a narrow strip of light, the width is the same with the car, because each LED is small, the designer can let The design has become bolder and more innovative.
screen
AR technology has emerged, but it seems to be of little use except for entertainment. The car has a large windshield and leaves a lot of space for the computer. It is a great platform and may become the next killer platform for AR.
We have already seen the rise of the head-up displays. It is a pioneer, but the display is very limited. At best, it shows speed and navigation maps. Infrared detectors, lidars, and radars appear to be more novel. It can tell what the traffic signs are and know if there are cars or stray animals approaching.
The next step is to strengthen the system and superimpose the environmental information on the real vision of the driver. For example, if the car is about to collide, it will be displayed in red. If the lane is suitable for a turn, it will be displayed in green. Equipment suppliers Hamann, Continental, and Visteon have shown similar technologies.
Body material
Carbon-based fiber-reinforced plastic (CFRP) is harder than steel and aluminum. With this material, cars can run faster, process better, and save energy. As early as the 1980s, this material appeared in the Formula 1 race car. In 1992, a McLaren sports car used new materials. The car reached 391 kilometers per hour.
Since then, the new material seems to have stopped moving. Today, we can only see it on limited edition, million-dollar cars. why? Because CFRP has a big drawback: the manufacturing process is too complicated (that is, it is too expensive), and it is not very "economical" if it is used on best-selling cars.
After all, it is a new technology. The starting cost is of course high, but it will slowly come down because the company has invested a lot of R&D funds. In 2014, the BMW i3 became the first high-volume car manufactured with CRFP. Carbon emission standards are becoming more and more stringent, and it will force manufacturers to work hard to reduce costs.
Car and car communication
Look at today's high-end cars, without the need for human intervention, it can change the lane according to traffic conditions and change the speed. Tesla and Audi have developed new cars that can autopilot over long distances.
Due to the conservative nature of the regulatory agencies, drivers are not assured that autopilot technology is somewhat difficult to popularize. V2V communications technology is exciting, it may be able to resolve some concerns.
If you let cars talk to each other, driving becomes safer. Suppose an unruly driver rushes past a stop sign and his car may send a warning signal before you react. At this point the car will automatically Brake , avoid collision. The National Highway Traffic Safety Administration estimates that V2V can reduce collisions by 79%.
48V electronic system
Since the 1950s, it has been surprising that the car's power system has not changed much. Nowadays, more and more automotive cutting-edge technologies are still using 12-volt systems, which is really a stretch.
The 48-volt system can solve the problem. The Volkswagen Group has installed a 48-volt system on the Audi SQ7, which allows the turbocharger to accelerate within 30 milliseconds to solve the turbo lag issue.
Bentley Bentayga uses a similar device to control the anti-roll bar, according to the terrain adjustment, to experience better on the stop and go road. Automakers even want to introduce "mild hybrids."
For example, Honda installed a 48-volt system in the prototype diesel Civic, making power output smoother. Honda estimates that the 48-volt system is equivalent to two-thirds of the total hybrid system, but costs only one-third of it.
KINMAN, a leading manufacturer in China, specializing in a galaxy of Trailers & Trailer Parts .

Trailers: ATV Trailer , utility trailer, Box Trailer , Watercraft Trailer, Snowmobile Trailer, Car Trailer , etc.

trailer parts & trailer accessories: Hitch Ball , Ball Mounts, Trailer Coupler , Trailer Jack , Winch, Wheel Hub , Trailer Light , Pan Fitting , Tie Down , etc.

For detailed information, pls feel free to contact us.

Tow Strap
Tow Strap, Tow Straps, towing strap, towing straps, tow belt, towing belt
NINGBO KINMAN AUTO PARTS CO.,LTD. , https://www.kinmantrailer.com