Dry strong magnetic disc magnetic separator for sorting a wide selection of weakly magnetic minerals again less than 2 ~ 3mm and a noble metal ore. It has three kinds of single disc (diameter φ=900mm), double disc (φ=576mm) and three discs (φ=600mm). The magnetic field strength can reach 880~1440kA/m. Among them, there are many double-disc applications with φ576mm, so take it as an example. The double-disc magnetic separator is mainly composed of a feeding hopper, a permanent magnet splitting cylinder, an eccentric vibration feeding plate, a disk drive device, an electromagnetic system and a frame (see Fig. 1). The electrical control box is an accessory to the machine. Magnetic system by a "mountain" shape electromagnet and a rotating steel plate structure, like a disc with a dish turned upside down tines which diameter than the width of the belt to the mine sophomore about one-half disc using the worm gear reducer The pole distance between the disc and the electromagnet can be adjusted by the hand wheel (adjustment range 0~20mm). Sorting procedure: into a lower portion of the ore dressing stone by the permanent magnet into the slot of the sorting drum, ferromagnetic minerals are sorted out, the rest of the first end falls through chute ore bucket, the effect of weakly magnetic minerals gravity and centrifugal force Next, fall to the sieve. The sieve material (small amount) is discharged from the side of the sieve frame to other processes, and the sieve material (weak magnetic mineral) is sorted by the donor disk to the strong magnetic zone below the rotating disk, and the minerals sucked onto the disk are brought to In the weak magnetic field on the side, the mineral falls under the action of gravity and centrifugal force, and falls into the mining hopper on both sides. The unfalling mineral is forced to fall off by the unloading brush. After the four sorting by the disk, the non-magnetic mineral along the ore The plate is sent to the tailing hopper of the tailings. In order to prevent clogging, a weak magnetic field pole is placed in the ore cylinder to pre-discharge the ferromagnetic mineral in the feedstock.

Figure 1 dry strong magnetic field double disk magnetic separator 1 feeding hopper; 2 feeding cylinder; 3 strong magnetic product receiving hopper; 4 sieve trough; 5 vibrating trough; 6 disc; 7 magnetic system Reference does not constitute investment advice. Investors operate on this basis at their own risk.
Cummins Engine Parts are widely used bulldozers, excavators, cranes, graders, loaders, compactors XCMG, XCMG rig, XCMG road roller, in conjunction rollers, Hill pushed Pipelayers, Hill pushed rollers, Hitachi dump trucks, Shaanxi automobile towing vehicle, Hongyan truck, Hongyan chassis cars, XCMG stabilized soil mixing machine, washing cars, sprinkler, suction truck forklifts, forklifts, construction machinery, ships, mining equipment, oil field equipment, automobiles, trucks, buses, generators, boats, yachts, marine diesel engines, marine engines, automotive engines, buses, tractors, trailers, trucks, dump trucks, concrete pump, construction machinery, locomotives, drilling rigs, concrete mixer, wheel loaders .. . supporting Cummins engines.
1.Cumins enigne part on Chinese market
In base of manufactures and factorys , cummins engine parts inlcuding below
1. ) Original /Genuine cummins engine part
These part has cummins logo and label , the parts is made in American,Indiia, Brazil . factory of cummins parts suppliers all over the world , The parts have Anti-conterfeiting Codes On Factory Package .
2. ) Dongfeng cummins engine part
Dongfeng cummins engine parts also say doge cummins .the factory is on Xiangfan , the manufacture is made cummins 4BT3.9,6BTA5.9,6CTA8.3 engines and engine part
3. ) Chongqing Cummins Engine part
CCEC cummins engine parts ,the factory is on Chongqing . the manufacture is made Cummins NTA855, kTA19,KTA38,KTA50 Cummins engines and spare part , the engines is high power motors for bulldozer, generator,genset ,marine and pumps all kind of consturction machinery equipment .
4. ) Foton lovol cummins engine part
5. ) Liugong cummins engine part
6. ) Xi an cummins engine part , ISM11,QSM11 Engine part
2. Cummins Engine Parts number and Descriptions
Cummins Engine Cylinder block, cylinder liner , piston , Piston Ring ,Pin, Lub Oil Cooler , Turbocharger , Starter Motor , alternator , Fuel pump , Fuel injectors , cummins Lub Oil Pump , Repair kit Overhaul ,Cylinder gasket , crankshaft, camshaft , Water Pump ,Thermostat, ECU , Aftercooler , Cylinder Head , Main Bearing ,Camshaft Bearing , Connect Rod and bearing , V-belts, Cam folloer,Push Rod, Flying wheel housing , Air compressor , Oil Pan , Radiator, Intake Valve, Exhaust Valve, Valve Spring, Valve Insert , Fleeguard Air filter, Fuel filter, Lub Oil Filter ,Water filter, Donaldson Air filters .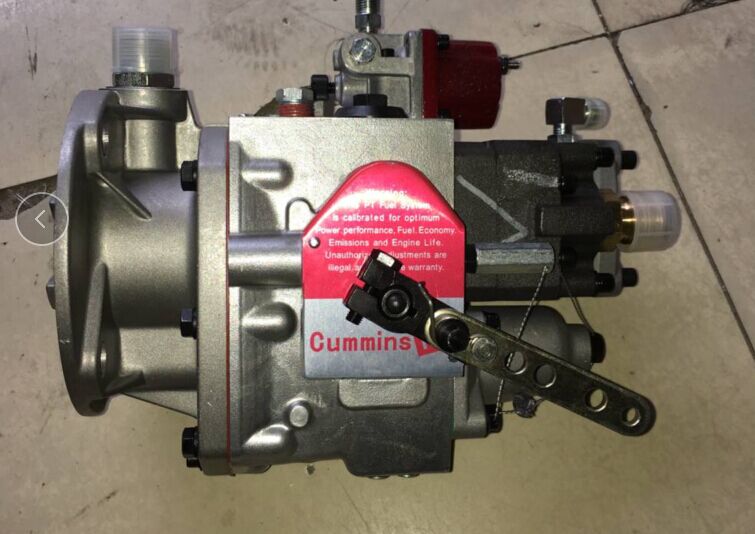 Cummins L10 Engine PT Fuel Pump 3895531
2. Cummins Engine Serize and Model
4BT3.9,6BTA5.9,6CTA8.3,A1700,A2300,B3.3,ISB3.9,ISB4.5,ISB6.7,ISC8.3,ISDE-4.5,ISDE-6.7,ISF2.8,ISF3.8,ISLE8.9,K38,K50,M11,L10,LT10,NH220,NTA855,KTA19,N14,A2300,B3.3,QSB4.5,QSB3.3,QSB5.9,QSB6.7,QSC8.3,QSL8.9
3. If you can not found the cummins parts number ,please give me the engine nameplate, we can looking for the ESN like this 23546278 (8 Arab number ),we will found the cummins parts number in our professional system .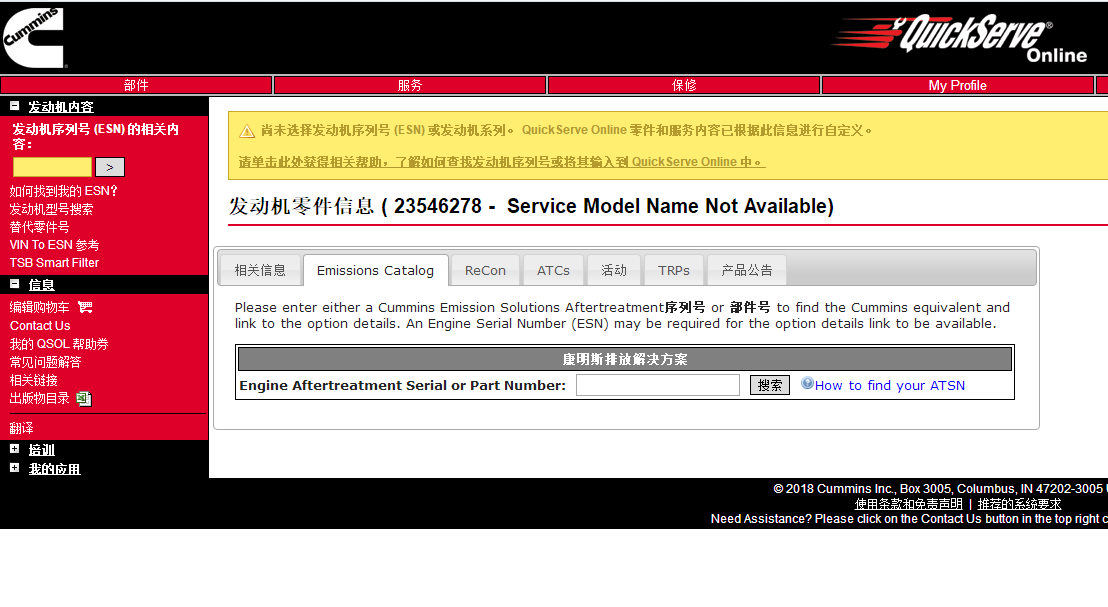 Cummins Electrical Parts Check System ,CEPC Qucick Serve Online System to Find Cummins Parts number
Other Engine Parts brand as bleow:
Engine parts: Cummins engine part, Deutz Engine Part , Volvo Engine Part , Caterpiller Engine Part, Kubota Engine Part , Yanmar Engine Part , Isuzu Engine Part , Mitsubishi Engine Part, Perkins Engine Part , Komatsu Engine Part , Wechai Engine Part , Shangchai Engine Part, Yuchai Engine Part .
Cummins Engine Part
Cummins Engine Part,Cummins Nt855 Engine Part,Fuel Injector Pump,Lub Oil Pump
Jining Kunpeng Construction Machinery Equipment Co., Ltd , https://www.excavatorenginepart.com