Model NO.:

DIN6926

Type:

Hexagon Head

Head Style:

Hexagonal

Grade:

8.8

Trademark:

NGL

Origin:

Ningbo Zhejiang
Material:

Carbon Steel

Connection:

Nuts

Standard:

DIN, ANSI

Finish Color:

Black;Plain;Zp;Yzp;Bzp;Wzp...

Specification:

M4-M56

HS Code:

7318150000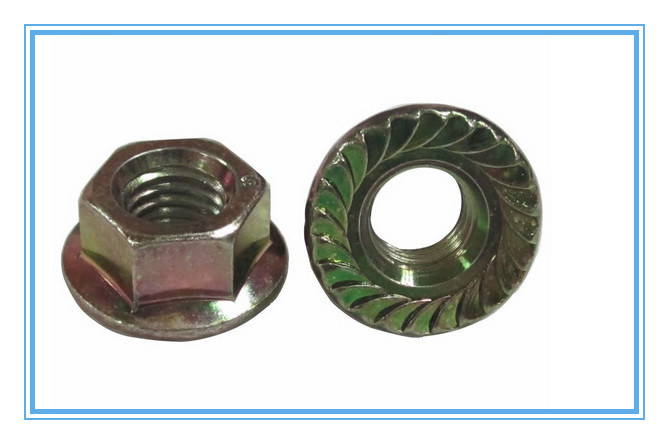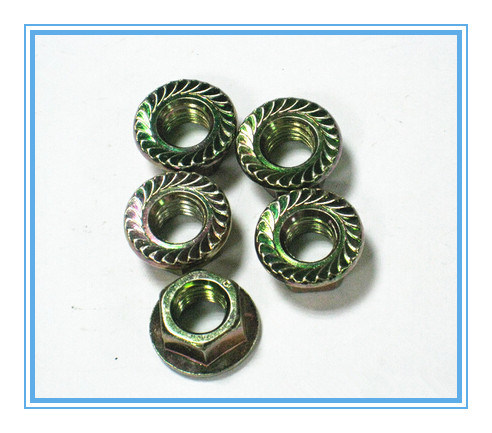 Product Description
Stainless Steel A4-70 Flange Nylon Nut with Serration, per DIN6926
1> Decription:Â Stainless Steel A4-70 Flange Nylon Nut with Serration, per DIN6926
2> Material: Stainless Steel 316
3> Surface: Passivated
4> Size: M5(3/16") to M24(1")
5> Mechanical Properties: A4-70
6> Packing: Bulk packing, box packing & to customer's requested then in pallet.
We produce the Nut include Hex. Nut, Hex. Flange Nut, Kep Nut, Hex. Nylon Nut, Hex. Flange Nylon Nut, Square Nut, Coupling Nut, Hex. Jam Nut, Hex. Heavy Nut, Channel Nut(Sliding Nut) Etc.
Lock Nuts ensure a secure hold; Reduce slippage
Stainless Steel fasteners are suitable where strength and value are the primary considerations
Drive system is a hexagon-shaped head
Coarse threads are better for brittle materials, and will assemble and disassemble more quickly than fine threads. Ensure a lasting hold for any project.
If you are interesting our products, please do not hesitate to contact us, then we could quote our best price as soon as get from you.

Technical Delivery Conditions
Material
Steel
General requirements
As specified in DIN 267 part 1 & 15
Thread
Tolerance
6H
Standard
DIN13 Part 12 & 15
Mechanical
properties 
Property 
class
≤M39: 5, 6, 8 or 10
>39: by agreement
Standard
ISO 267 Part 4
Limit deviations
geometrical tolerance
Product
grade
A for product up to size M24 and L≤10d or 150mm
B for product exceeding size M24 or L>10d or 150mm
Standard
ISO 4759 Part 1
Surface finish
As processed 
DIN267 Part 2 shall apply with regard to surface roughness
DIN267 Part 20 shall apply with regard to permissible surface discontinuities
DIN267 Part 21 shall apply with regard to the widening test
DIN267 Part 9 shall apply with regard to electropiating
DIN267 Part 10 shall apply with regard to hot dip galvanizing
Acceptance inspection
DIN267 Part 5 shall apply with regard to acceptance inspection
Electric Vehicle Eec Certification Requires Three Mandatory Conditions: 1. Wmi World Vehicle Identification Number 2. Iso Certificate (please Pay Attention To The Scope Of Production And Expiration Time, And Conduct Supervision And Review In Time), 3. E-mark Certificate For Parts, Lamps, Tires , Speakers, Rearview Mirrors, Reflectors, Seat Belts, Glass (if Any), If Available, Purchase Samples With E-mark Logo And Provide A Complete E-mark Certificate, But Also Consider Subsequent Supply Issues And Use The Purchased E-mark Certificate Will Need To Be Used By This Accessory Manufacturer In The Future. If It Cannot Be Used, The Completed Vehicle Eec Certificate Will Be Extended In The Future. All Purchased Are Certification Certificates Belonging To Single Products.
Eec E Scooter,Eec Electric Bike,Coc Electrick Scooter,Eec Electric Scooters
ZHEJIANG JINGLANG MOTOR VEHICLE CO., LTD. , https://www.scooter-supplier.com