The appraisal of the Maanshan Science and Technology Awards Evaluation Committee in 2014-2015 was completed recently. Through the appraisal committee review, project defenses, and voting of judges and other procedures, the final scientific and technological achievements declared by Anhui Hualing Automobile Co., Ltd. "
Valin
10L CM6D18 State V
The
"
engine
" project won the first prize for the 2014-2015 City Science and Technology Progress Award, and it is also the only scientific and technological achievement awarded by the Municipal Science and Technology First Prize this year. At the same time, a new monument will be built for Valin Auto on the road to technological innovation and development.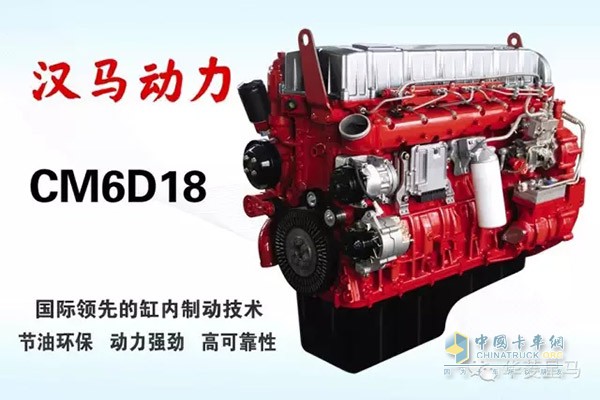 Valin 10 liters CM6D18 State Five Engine
The internal combustion engine is China's largest consumer of petroleum. It consumes more than 290 million tons of fuel, emits 914 million tons of carbon dioxide, and accounts for 13% of total emissions. The potential for energy saving and emission reduction is huge. To promote energy conservation and emission reduction, Anhui Hualing Automotive Co., Ltd. The company relies on the company's state-level enterprise technology center to independently develop 10 liters of CM6D18 State V engines. The research and development of the scientific and technological achievements took seven years to implement the self-developed, cultivated systems and capabilities of the actual combat position, the formation of the most complete process, the organization of the most systematic, the most in-depth research and development milestone projects.
The award-winning products include in-line 6-cylinder, four-valve, integrated cylinder heads, wet cylinder liners, overhead camshafts, rear gear train arrangements and electronically controlled high-pressure common rail fuel injection, advanced turbocharging, and efficient post-processing technologies. Pressure 190bar, with 220bar potential, the lowest fuel consumption than domestic similar products fell more than 5%; domestic first use of special rocker arm compression release type in-cylinder auxiliary brake safety system, braking power up to 220kW. Through national vehicle quality supervision and inspection center (Chongqing), EU TUV and AVL Liszt companies and other authoritative organizations to test, to meet the national five emission levels, with the potential to upgrade to the national VI, through the 23241 hours gantry durability test and 3.03 million kilometers of roads Test, B10 life of 1 million kilometers, the main technical indicators reached the international advanced level, the product has the characteristics of economy, reliability, safety and low speed and high torque.
The 10LCM6D18 has been successfully matched with tractors, trucks, cement mixers and other models. It was put on the market in July 2013 and accumulated sales exceeded 10,000 units. The sales revenue was approximately 700 million yuan, and the total exports to Malaysia, Vietnam, and Angola were 14. More than 300 jobs have been created in countries and regions. Indirect sales of vehicles and special vehicles amounted to nearly 2 billion yuan. Products have played an important role in many important projects such as the Nanjing Youth Olympic Games and the Ma'anshan Yangtze River Bridge, and have achieved remarkable economic and social benefits.
In the course of research and development, the project applied for more than 200 patents of various types, obtained 125 national patents granted, including 21 invention patents; won the 2015 Anhui Provincial Patent Gold Award and participated in the formulation of 3 industry standards; published in domestic core journals More than 20 related scientific papers. The company has formed a design platform for independent research and development of diesel engines featuring Hualing Automotive, catching up with the international heavy-duty diesel engine technology development trend, guiding the technical progress of the domestic heavy-duty diesel engine industry, and filling the gap in the province's highly efficient, energy-saving and environmentally friendly high-power engines.
This award shows that the Maanshan Municipal Committee and the Municipal Government fully affirmed Valin's achievements in the development of heavy-duty environment-friendly high-power engines. The company is deeply encouraged and will continue to carry forward the spirit of fighting for the first-class fight, and strive to impact the National Science and Technology Award for the glory of Anhui Province, Maanshan City and the company.
Our die casting services for Furniture Aluminum Die Casting Parts include the use of aluminum alloys. A key advantage of using aluminum in the die casting process is its low cost - aluminum parts are much less expensive than parts produced by other manufacturing processes. From a functionality perspective, aluminum die cast parts typically weigh one-third less than steel parts, while still offering the strength and durability that is essential for any lighting fixture.
Benefits of Aluminum Die Casting for Furniture Aluminum Die Casting Parts include:
• High-quality raw materials: We do not use raw materials containing impurities, and we do not use recycled materials to produce die casting parts.
• Excellent metal surface treatment: We have very good polishing equipment, sandblasting equipment, and automated powder coating line to ensure that the product has a good appearance.
• Strict quality inspection: We strictly inspect each part for the presence of breakage, air bubbles, or any other defects, to ensure that our furniture die casting parts are durable, thus providing customers with adequate security guarantees and long-lasting life.
As one of the leading die casting manufacturers with over 10 years of experience, Zheke Mould Company has been offering superior die casting parts for furniture manufacturing and other indudustries. With our professional technicians and cutting-edge die casting process, every piece of our parts comes out with reliable quality and cost effectiveness.

Furniture Aluminum Die Casting Parts
Furniture Aluminum Die Casting Parts,Aluminium Die Casting Parts,Furniture Aluminum Die Casting Connecting Parts
Zheke Mould Technology Co. Ltd. , http://www.zkdiecasting.com